Indianapolis Airport (IND)
Use this website to quickly find the most important information about the main airport in Indiana, US, officially called Indianapolis International Airport: Departures, Arrivals, Parking, Car Rentals, Hotels near the airport and other information about Indianapolis airport. Plan your travel to IND Airport with the information provided in this site.
Indianapolis Airport, known officially as Indianapolis International Airport (IATA: IND, ICAO: KIND) is located 7 miles (11 km) southwest of downtown Indianapolis (Marion County), in the state of Indiana, United States.
Indianapolis Airport is currently the largest airport in Indiana with more than 7,000 acres (over 3,000 ha) and it's home for the second largest FedEx Express in the world.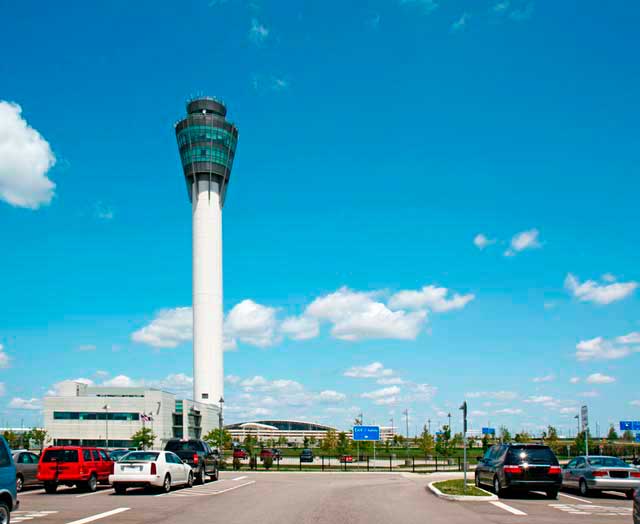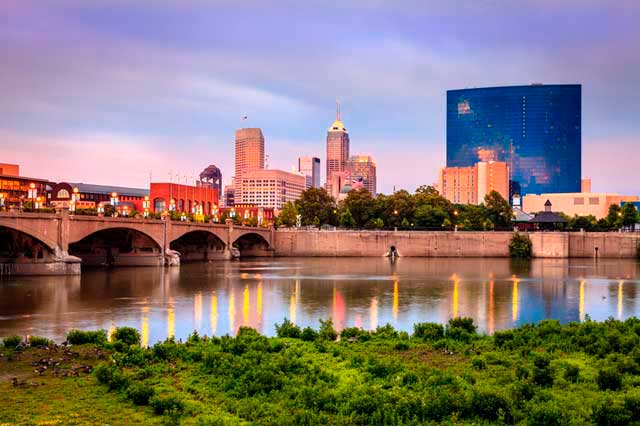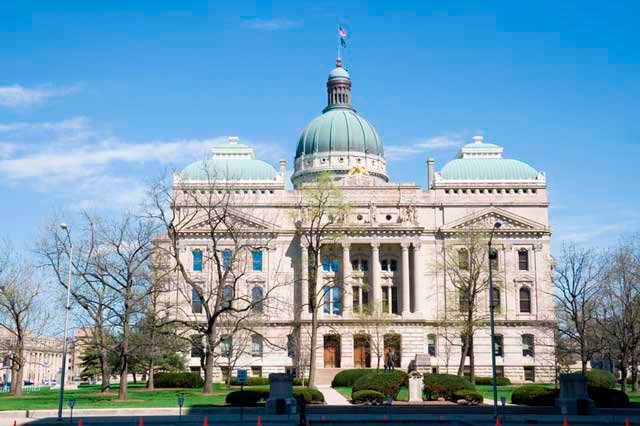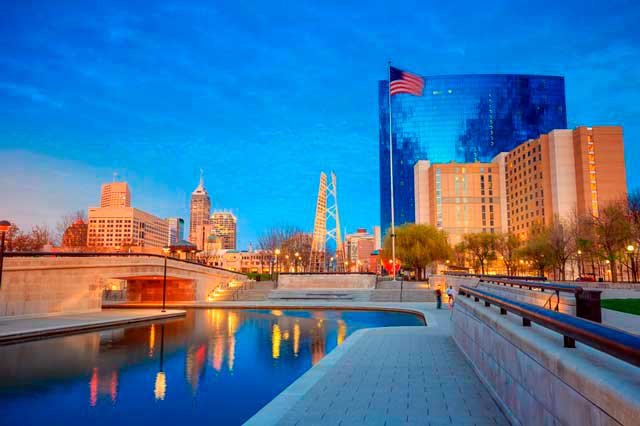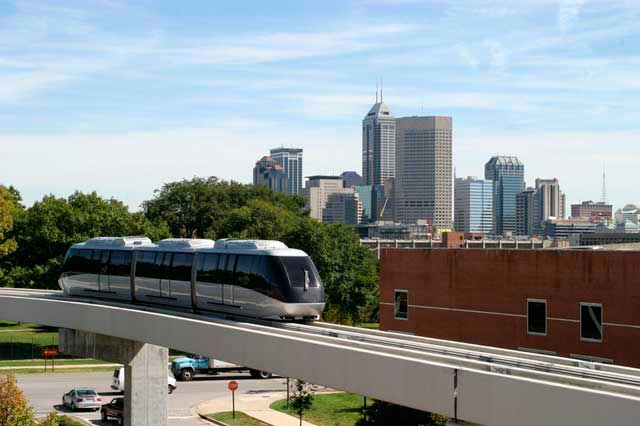 The top ten destinations from Indianapolis Airport are US airports/cities. The top ten busiest domestic routes are Atlanta, Chicago, Denver, Charlotte, Dallas, Orlando, Phoenix, Minneapolis, Detroit and Las Vegas.
In 2015, Indianapolis Airport (IND) handled almost 7,998,086 passengers although the airport record number of passengers was registered in 2005 with 8,524,442 travelers.
Terminal Information
Indianapolis Airport has the Colonel Harvey Weir Cook Terminal. It opened in 2008 and is located between the two runways in the IND airport.
The terminal has 2 international gates and 44 domestic gates with two gate concourse structures: A and B. It's planned to expand the facility by some airlines and it's the reason why the gates A1, A2, B1 and B2 are still not built.
In addition, the concourse A has a Delta Sky Club opened in 2010. It's the first airline lounge at the Indianapolis airport since USAir close its own hub.
Facilities
Indianapolis Airport provides to passengers tehe following services (among others):
- ATM's
- Free Wi-Fi
- Cell Phone Lot
- 24-hour Subway Fast Food
- Guest Services Ticketing Hall.
It also offers to travelers restaurants and shops divided between the two concourses and the Civic Plaza.
Car Rental
The car rental counters are located in the first floor of the Parking Garage, in the Ground Transportation Center. For more information, click here.
Transport
- Shuttle service: from Indianapolis Airport to To downtown Indianapolis (GoExpress, Line Green, every 30 minutes). To Anderson, Muncie -connecting to Ball State University- (Miller Trailways). To Lafayette and Purdue University (Lafayette Limo Inc.,Star of America). To Bloomington and Indiana University (Bloomington Shuttle Service, Inc., Star of America).
- City Bus: IndyGo's (Route 8) connects IND airport with downtown Indianapolis.
- Taxi: to pick up a taxi go outside of the Baggage Claim, on the lower level of the terminal.
Contact Information
Address: 7800 Col. H. Weir Cook Memorial Dr, Indianapolis, IN 46241, United States.
Telephone: +1 317-487-9594
Indianapolis Airport in numbers
- 3 runways (2 concrete, 1 asphalt)
- 1 Terminal with 2 concourses
- 44 domestic gates and 2 international gates
- More than 7 million travelers in 2015
- Busiest routes are: Atlanta, Chicago, Denver, Charlotte and Dallas
- Indianapolis Airport is the eighth largest cargo center in the United States.